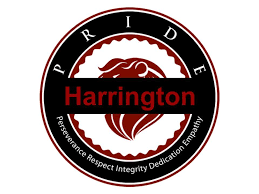 Welcome to Harrington Elementary School
The Charles D. Harrington Elementary School is one of four elementary schools within the Chelmsford Public School District and services over 500 students from kindergarten through Grade four.
We are committed to providing a safe and nurturing learning environment where all students can achieve success. Our school community prides itself on educating the whole child; making sure the needs of students come first. Whether in the classroom, performing for guests, or playing at recess, we are constantly learning and growing.
68%
Meeting/exceeding expectations in MCAS ELA Grades 3-8
14%
Above Massachusetts Average
63%
Meeting/exceeding expectations in MCAS Math Grades 3-8
14%
Above Massachusetts Average
71%
Making progress toward ACCESS Testing exit benchmarks
22%
Above Massachusetts Average


Events
Calendar